Providing Construction Management, Design-Build, and General Contracting Services throughout Western Canada. With over 150 employees and resources positioned throughout Western Canada, we consistently service projects in Alberta, British Columbia, Saskatchewan, and Manitoba.
Our diverse portfolio includes retail centres, restaurants, multi-family, renovations, tenant improvements, industrial & distribution warehousing, light industrial facilities, office buildings, schools, libraries, agricultural, manufacturing & processing, and financial institutions. We have worked alongside a diverse group of clientele across various industries, sectors and municipalities as well as industry leaders such as Gregg Distributors, Uline, Home Depot, London Drugs, Amazon, and Aurora.
Our project values range from $50,000 to well over $100M with recent annual volumes of $300M+. Our volume has ranked us consistently among the top 25 General Contractors in Canada.
Dawson Wallace Construction was founded in 1987 by Peter Dawson and Wayne Wallace. The first year in business concluded with a total volume of $1.9M and 3 employees, including Peter and Wayne. By year two the volume had tripled to $9M; the company continued with steady growth in the years following to become one of Canada's largest construction firms.
Our Calgary office was established in 1996 and in 1998 Myron Grunsky joined as Partner and leader of the Calgary operations. In 2007 Leroy Grunsky joined the Partnership after 10 years as a Project Manager and now provides senior leadership in our Edmonton office. Under Myron's guidance our Lethbridge branch opened in 2015 with Sharon Dawson as Branch Manager.
Our Vancouver office and Victoria operations were established in 2019 to service our current projects and clients throughout British Columbia with a focus on the Lower Mainland and Vancouver Island.  Senior personnel in our offices and sites actively participate in the mentorship of upcoming generations in order to provide them with the knowledge and tools required to continuously move the company forward.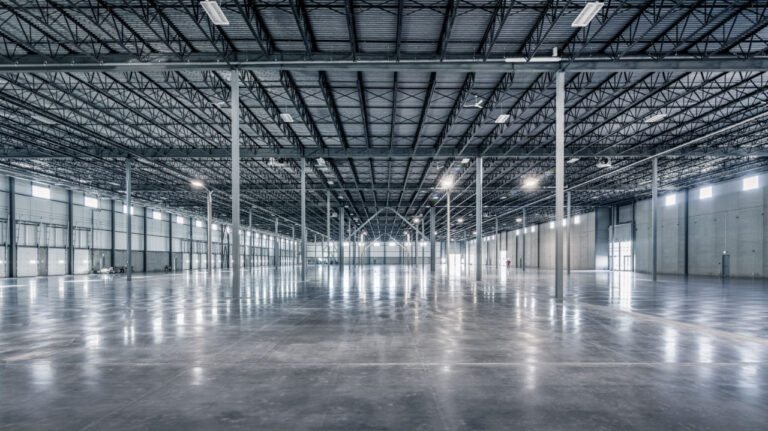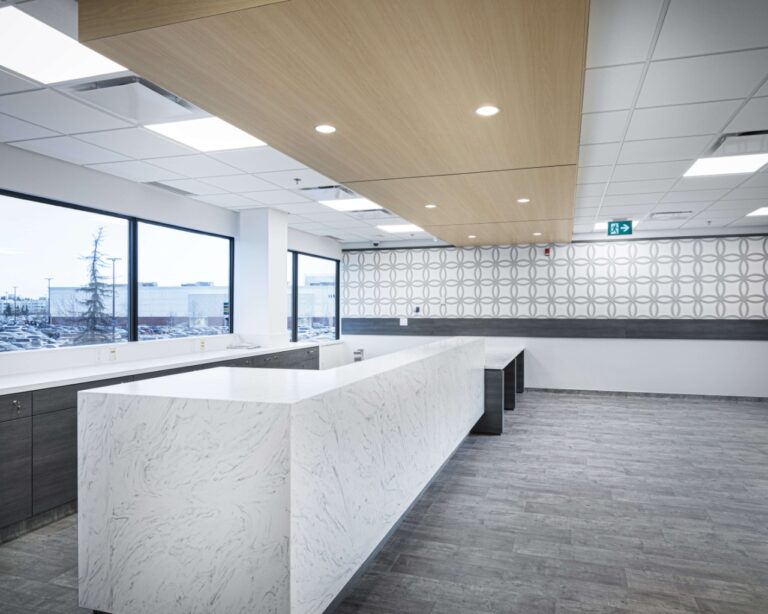 It is simple…client satisfaction. This is our number one priority​. We believe that ​a project is not successful unless our client is satisfied. With each project we undertake, we bring to the table a mindset of creating a team-driven environment.
We take the time to build meaningful relationships with our clients, consulting partners, and sub​c​ontractors to establish project drivers, and to create awareness for what will ultimately define project success. This allows our internal project management and site supervision teams to begin with the end in mind, keeping the overall project vision at the forefront of planning and execution of site activities in collaborative team discussions throughout the project lifecycle.
Dawson Wallace is committed to exceeding our clients​'​ expectations by delivering projects through construction management, design-build, and lump sum tender formats. Our passion is to succeed and we are dedicated to providing the necessary tools to deliver all of our projects on time and on budget.
We strive to maintain our relationships with all of our clients, and we recognize and appreciate the value our talented subcontractors bring to the table. With our focus on cost efficiency, value engineering, schedule control, environmental sustainability, ​and​ safety we are recognized as industry leaders in Canada.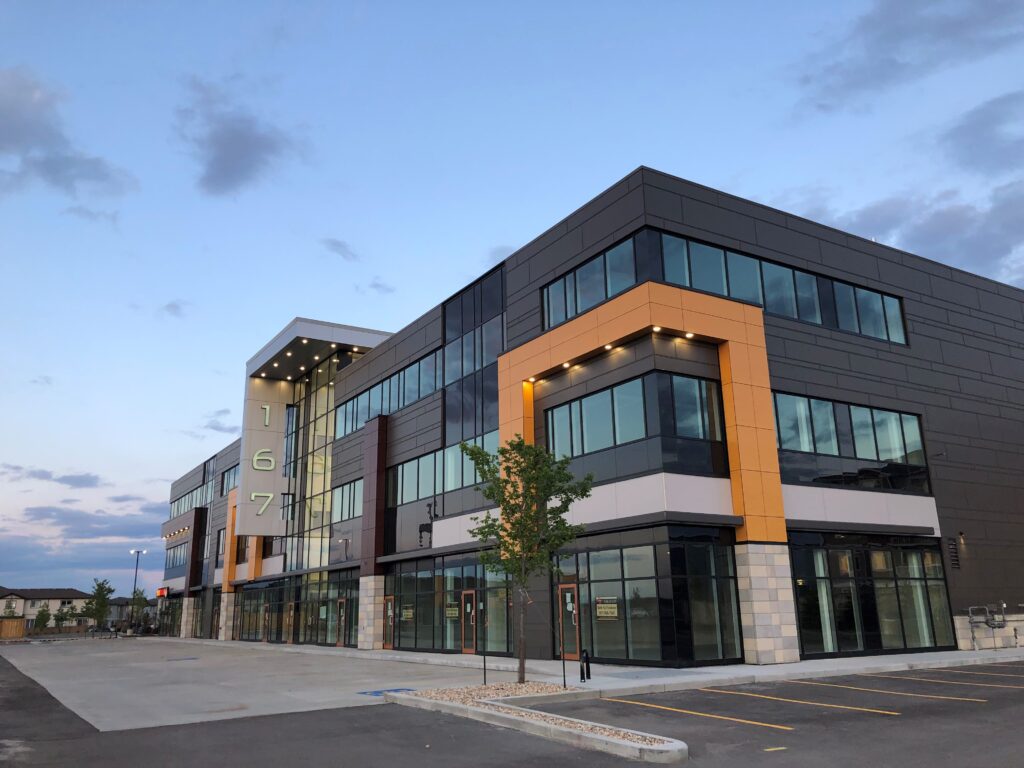 Tender value
Active participation in both private and public marketplaces demonstrates our depth, experience and ability to service all market sectors. Our lean operational and overhead costs provide us with the flexibility and competitive edge to be successful in both markets.
Financial Foundation
We do not utilize "pay-when-paid" clauses with our subcontractors which earns us loyalty, respect and favourable pricing from our ​subcontractors and ​suppliers. These savings are ultimately realized by our Clients and projects move forward unhindered; free from subcontractor liens and legal disputes that arise from non-payments.
Trusted Relationships
With a ​c​orporate history spanning over 30 years, our Clients include some of North Americas largest Corporations and Developers. These relationships reinforce our ability to deliver to some of the construction industry's highest standards.
Operational Model
Our approach allows for divisional leadership that is involved in each project we undertake. The Principals all remain active in day to day operations and projects. Office, site and support staff receive continual senior leadership oversite to ensure each project is adhering to the values and expectation​s​ that Dawson Wallace demands.
Site Safety & Security
Emphasis on site safety and security remains of utmost importance. Our field teams make every effort to mitigate unauthorized persons from gaining access to our sites ensuring the safety and security of our team and community. Our extensive health and safety program is rigorously enforced to keep staff, trades, Clients, Consultants, the general public, and environment safe from incidents. We utilize education, training, monitoring and mentoring as key elements to ensure zero lost time on projects.
Management of Risk
We leverage internal mitigation programs which look to proactively identify, quantify, and assess rick severity and likelihood of occurrence to generate overall risk ratings. These are tracked, re-assessed, and discussed with the project team as required, but at a minimum bi-weekly, to determine relevancy, accuracy, priority and actions.
Quality of Work
Our project teams are ultimately accountable for quality control and assurance on each project. We believe every material and installation method provides opportunity for inspections and testing, and uphold this requirement with our Project Managers and Site Superintendents. We have developed and actively maintain our internal Quality Control Program which outlines the standards and expectations for each project team.
Our Staff
We firmly believe we have the best staff in the industry. Their experience, dedication, work ethic and loyalty is what makes Dawson Wallace who we are and is paramount to our success. Many employees have been with the firm for 15 to 20+ years and our low turnover allows us to deliver projects in a consistent manner and with a consistent team that understands our Clients​'​ expectations.